BAS World's stock consists of a wide range of tractor units. Including the biggest brands of tractor units and trucks. Our experts inspect each tractor unit thoroughly before they can be bought on basworld.com. Want to know all ins and outs about tractor units? Please continue reading below.
 
Tractor unit brands
BAS World's stock is very diverse. There are different brands and models available, each with its own purposes. The tractor units you can find in our stock are from the biggest brand such as: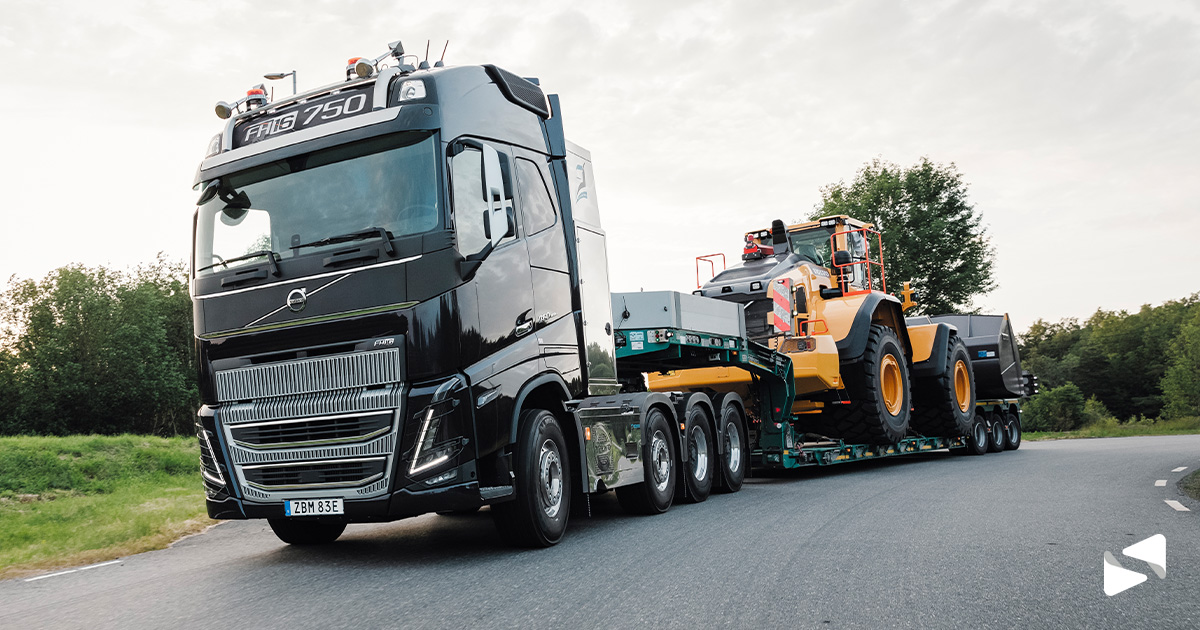 Tractor units for sale
The most tractor units can be divided within three general groups. Within these groups, there are tractor units suitable for specific activities and industries. No tractor unit is the same, but often there are many similarities. In most cases, breaking them down into these groups will suffice; (International) Transport, distribution and construction. For long transportation, many companies are using HGV tractor units. These tractor units consume relatively less fuel and can carry more weight/load. Additionally, besides brands and usage, there are various new and used tractor unit models available in the market as well. The most well-known models from Volvo, for instance, are the FH and FH16. The Actros and Arocs are the flagship models at Mercedes-Benz. Other popular models include the DAF XF, Iveco Stralis, MAN TGX and TGS, Scania R-series, and Renault T High.
 
Cabins
When designing a cab, the driver's safety and comfort are paramount. After all, for truck drivers, the cab is their "office". Within cabs, we distinguish between a torpedo cab and a front-drive cab. In a torpedo cab, the cab is located behind the engine, so that the engine is accessible from outside via the engine bonnet. When a cab is placed in front or above the front axle, it is called a front-drive cab. Each type has a different cab. If you drive internationally, it is necessary to be able to sleep in the truck. That is why international transport mainly uses a sleeper cab. If you drive for distribution, driving with options like a parking cooler comes in handy. This keeps your cabin cooled even when you are not driving.
Each brand has its own names for different types of cabs. Mercedes calls its cabs: StreamSpace, BigSpace and GigaSpace. Renault has the T High Sleeper Cap and Volvo goes by the name Globetrotter.
 
Axle configurations
The axle configurations of a truck determine how much weight you can carry behind your truck. The more axles you have, the better the weight will be distributed. For heavy duty work, construction work and heavy load tractor units you will likely have more axles like the 6x6 tractor unit, 6x4 tractor unit and 8x4 tractor unit. The 4x2 tractor unit and 6x2 tractor unit is the most common and consists of two powered axles. This configuration can be used for distribution and transport.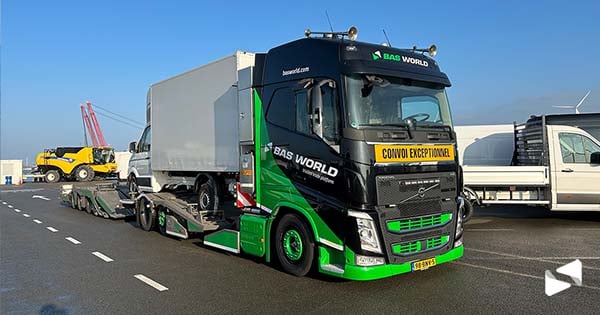 Engine of a Truck/Tractor unit
Each tractor unit is developed based on a specific design. Fortunately, there are many options within the engines that are the same. Read the most specific features for a tractor unit below. So you know exactly what kind of new or used tractor unit you can buy for all your operations.
Euronorm
The Euronorm of a truck determines how clean the engine is. The cleaner the engine, the lower the pollution. An euro 6 engine is the cleanest label in the market since 2014. That doesn't mean, by the way, that the other Euronorms are no longer for sale anymore. Every country has its own rules on the Euronorm. For example, a Euro 3 tractor unit may still be made and sold in Africa. In Europe, however, there are specific rules about the Euronorm. In fact, new vehicles with Euro 5 or lower are no longer allowed to be registered in Europe.
Transmission
The same as with cars, you can also choose for an automatic gearbox or to drive manual with trucks. The additional option is semi-automatic. A semi automatic gearbox comes in useful for example heavy-duty work or when driving in the mountains. With a semi-automatic transmission, you still have the three pedals, but no gear lever. You use the third pedal to control traction when you pull over. This is because heavily loaded trucks have different traction to tractor units with a light load. This is common in tractor units with an axle configuration of 8x4 or 6x4.
Fuel
Tractor units almost always run on diesel fuel. Most of BAS World's stock consists of these vehicle diesel trucks. In addition, some tractors run on LNG. It is a liquefied natural gas to run your truck engine. Finally, our stock also has trucks running on electricity. Those electric tractor units are the newest on the market and more are coming.
Adblue
Every Euro 6 tractor unit has Adblue. On Euro 6 trucks that is not optional, it is already in the truck. Adblue is a non-toxic liquid in your engine which is mixed in the engine with the tractor unit exhaust. It breaks down the unhealthy gasses to create more clean gasses. As a result, diesel exhaust gasses are converted into nitrogen and steam.
Attachments and features for tractor units
Each tractor unit is equipped with various options that make work a lot easier on the road. We are not talking about options that make your tractor unit more beautiful, but really functional options. Read about some of the possibilities below.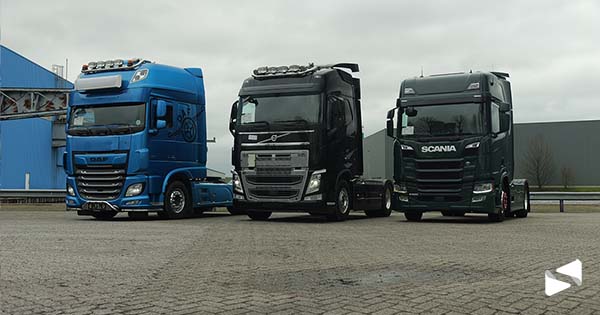 PTO
A PTO stands for power take-off and is part of a truck's gearbox. This places power from the engine to the tractor unit's equipment. A Pump PTO transfer its power to support the hydraulics of a tipper truck, for example. A Flange PTO, on the other hand, uses the truck's power to crank the air compressor. In practice, a PTO is used for specific applications such as construction work. It is in fact not used for daily rides such as transport.
Parking cooler
A parking cooler is an addition to a truck's air conditioning system. Parking coolers are used to keep the cabin of a truck at the right temperature when stationary. This is of particular interest to tractor units active in international transport. After all, it gives the truck driver a better night's sleep and more comfort. Are you looking for seperate parking coolers? Visit parkingcoolers.com to find them.
Retarder
Retarders and intarders are used to support the braking system on tractor units. A retarder is located on the left side and it is part of the transmission. It is a hydraulic system that improves the break power by increasing the pressure. Especially with heavy trucks, this proves very useful. Some advantages are, the brake does not get too hot and the normal brakes of the heavy load are spared. This application can be very useful in countries with many mountain roads.
Safety options
Tractor units have several onboard safety options. Besides promoting safety, these options also make your driving experience a lot better. Safety options on a truck include adaptive cruise control, driver alert support, lane keeping support, a blind spot camera and forward collision warnings.