Information about Construction Machinery
The stock of equipment, tools and construction machines from BAS World is huge. The HD photos and HD videos give you an honest picture of the condition of the machine. Do you want to know all the ins and outs about the different types of construction equipment? Then read on below.
 
Machinery brands
At BAS World you will find the world's most popular brands of construction equipment. Here you will find both new machines and used/second-hand machines. We have the following brands in stock: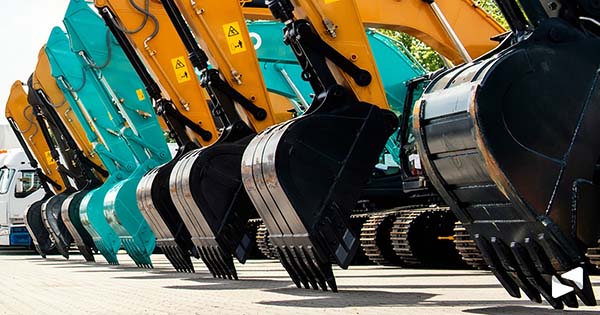 Used construction equipment
Are you planning to buy used machines or equipment? Then take a good look at the working hours of a machine. You can see the condition of most vehicles by the number of kilometres made, but that is different with construction machines. How many hours a construction machine can make depends on many different factors. The type of machine, its age, condition, and the surroundings the machine will face are crucial.
 
CE marking machines
What is a CE marking? And why is a CE certificate so important on construction machines? In Europe, certain products/product groups revolve around safety, health, and environmental protection. Construction machines therefore also fall under this category. And the CE mark is issued by the manufacturer of a construction machine after it has been established that the machine complies with all European directives. The CE marking on machines therefore serves as proof that the product can be legally traded on the European market. When a construction machine has a NON-CE mark, it may not be used in Europe. Finally, in America/Canada they have an EPA marking. This mark was created for enforcing environmental law in both countries. A construction machine with an EPA certificate therefore meets the environmental standards.
 
Construction Equipment on BAS World
Looking for a construction machine? Then you've come to the right place. Many new and used machines can be found within this category. We have listed the most popular below. Click on the links for more information about a specific construction machine.
Excavators
There is a huge difference within the excavator category, which is why we put this group under a magnifying glass. This is due to the different makes, models, tonnages, and activities. Whether it is a small excavator, large excavator, hydraulic excavator, electric excavator, or wheel excavator, you will find all types at basworld.com. Read below which excavators fall into this category. Click through to the relevant page for more information.