Safe Deal
The most successful trades
are built on trust
If you let us sell your vehicle, you want to be sure your vehicle listing is seen by millions of potential buyers all over the world. You want about your online advertisement that it's accurate and up-to-date, so let us take care of the online sale from A to Z. You want to get paid instantly after the sale. And you want fast delivery worldwide.
BAS World's Safe Deal gives you all that and more, including top-notch customer assistance. Simply sign up and choose Safe Deal: the safest and most secure way to set a commercial vehicle online, anywhere in the world.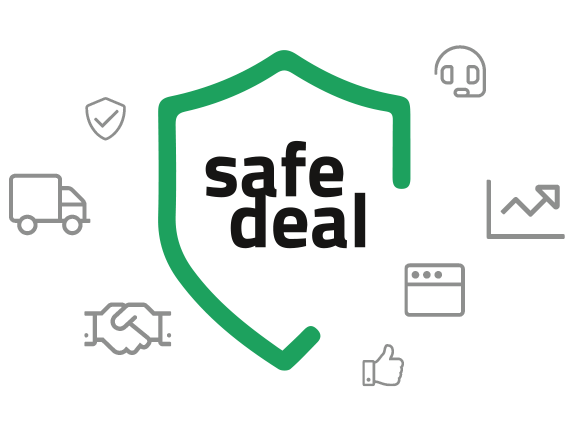 With Safe Deal you're guaranteed a fast and secure way to sell your vehicle online: get instant access to a vast and growing network of international buyers, be assured of payment, and benefit from quick delivery anywhere in the world.